The idea is simple, the impact is immeasurable.
Womenade is an all-volunteer board whose mission it is to help men, children and women who are in a short-term crisis, by making funds available quickly to them to cover an emergent need that other organizations cannot fulfill. By assisting in this manner, we hope to help them remain self-sufficient, and not be caught in a negative debt spiral.
Established in 2005 as the first Womenade in NH, we serve the Exeter school district (SAU 16), and have fostered the launch of 7 additional chapters in the state. Our Board shares all operating costs and 100% of all Donations go to the people and families we help.
Jennifer has a Masters of Public Health in Health Education and Health Behavior from the University of Michigan. She combined her educational background with her love for fly-fishing and helped found Casting for Recovery, a fly-fishing retreat for women recovering from breast cancer.
After living in Ohio, Michigan, Alaska, Washington, Vermont, and Oregon, Jennifer and her husband, Tom Kunysz, left the fly-fishing industry in 2005 to settle in New Hampshire with their four small children and purchase a small, local business.
​
When she's not busy with her teenagers, Jennifer enjoys gardening, herbal medicine, cooking and learning new things.
​
Jennifer is also a member of the leadership group for the new Summit Natural Foods store in Exeter.
I first discovered Womenade in 2018 when our house was a stop on the Exeter Holiday House Tour. I was drawn to the mission of Womenade, and to the wonderful women who donated their time to support it. Early the next year, I was thrilled to be able to join them!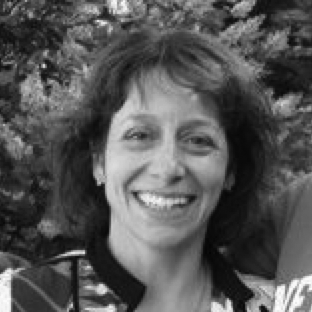 Karen, Womenade of Greater Squamscott's number cruncher, provides up-to-the-minute reports on how much money is in the bank, how much Womenade made, how much we gave out. With an accounting degree from Boston College, she's well prepared.
Karen also loves activity, whether it's walking, hiking, biking or skiing (snow and water). She and her husband, Bob, live in Stratham. They have 3 grown daughters and 3 grandchildren.
I joined Womenade when MJ asked because I love the efficiency and speed that a request gets processed. Also it is fantastic that 100 percent of donations go right back into the community.
Laura grew up in a family rooted in community and building bridges of opportunity and considers giving back a joy and a journey. Her ongoing volunteering efforts for school events and charities foster an example of action for both her children. Her career has been spent developing successful brands and user experiences for a myriad of industries working with top Design and Advertising firms. Her goal is to help educate the community on Womenade and its mission via brand messaging, online engagement and community efforts.
In addition Laura spearheads the administrative efforts of the FCExeter Soccer Club and lives in East Kingston with her husband and two very busy children, both in SAU16 schools.
"Never doubt a small group of thoughtful, committed citizens can change the world. Indeed, it's the only thing that ever has."

-Margaret Mead
Madeline retired as a Senior Vice President from a commercial banking career. She lives in Stratham with her husband, Al. Madeline and Al grew up in Long Island, New York and moved to New Hampshire in 1971. They have two married daughters and three grandchildren. Madeline enjoys taking painting classes, reading, music, cooking and mostly spending time with her family.
I was looking for a way that I could contribute to the community and make a difference. Joining the Womenade board was the perfect opportunity to do just that.
Originally from Chelmsford, MA, Martha moved to the Seacoast in 1985 and fell in love with the area and community. A true "people person", Martha's life has always involved helping others. Working in the fields of Special Education, Human Resources, and for the past 20 years, as a well-known local Realtor, Martha has always been passionate about making a meaningful difference in the lives of others.
As a longtime supporter of Womenade and drawn to us by our commitment of providing short-term financial assistance in a confidential and caring manner, Martha joined our Board in 2018. Jumping in feet-first she took on the role of Chairperson for our 2019 Holiday House Tour Annual Fundraiser and subsequently moved on to Board President in 2020-2021.
Martha lives in Stratham with her husband Dan and where she raised her three sons – Daniel, Matthew, and Michael. When she's not working or volunteering, Martha enjoys gardening, photography, and home design.
"People will forget what you said, people will forget what you did, but people will never forget how you made them feel."

– Maya Angelou
June grew up in Massachusetts and fell in love with the White Mountains on a youth hiking trip. After high school, she attended the University of New Hampshire and has been a NH resident ever since. She has worked in the real estate industry for the past 35 years, currently as a commercial lease administrator at CPManagement in Exeter, where she has worked for over 20 years. She and her husband, Tim, raised two sons in Brentwood, and are now enjoying living within walking distance to downtown Exeter. Outside of spending time with family and friends, June's passion is walking the trails in Exeter or hiking in the White Mountains.
I learned of Womenade through my friend, Jenn Winder, the current board president. I continue to be awed and inspired by Womenade's hard-working, compassionate members and the impact the organization has had on this community.
Cammie was once a Womenade validator and was impressed with the organization and the important gaps it fills for local families.
Cammie earned her Master of Social Work degree from the University of New Hampshire. Her career has focused on early childhood initiatives, coalition building, and program development. Cammie is an Evaluator at the Behavioral Health Improvement Institute.
In her spare time she enjoys running, renovating her old home and vegetable gardening. Cammie lives in Exeter with her young family.
Nikki grew up in Stratham and earned her BS in Business Administration from the University of New Hampshire. She is currently working as the Operations Manager for a wealth management company in North Hampton, NH. Nikki lives in Brentwood with her husband and two children. She loves running, reading, baking and most of all, spending time with her family.
I was looking for a way that I could contribute to the community and make a difference. Joining the Womenade board was the perfect opportunity to do just that.
A native of the New York City area, Sue is a longstanding Exeter resident. A graduate of the University of Rochester, Sue also holds a Master's Degree in Social Work from Boston College, and lived in Boston for 10 years, while she worked at Massachusetts General Hospital as a Clinical Social Worker. Sue moved to Exeter in 1997 with her husband, Tom, a local pediatrician, and raised their two boys, currently in college. Sue works as the Move-In Specialist for RiverWoods in Exeter. In her spare time, Sue enjoys making music, playing tennis, and entertaining friends and family.
Patricia is a graduate of The College of the Holy Cross with a degree in mathematics. She also has a Master's Degree in Education from the University of New Hampshire. She worked as a 7th grade math teacher before leaving to stay home with her children. Patricia grew up and currently lives in Stratham with her husband and two daughters. In her spare time she loves reading, doing puzzles, playing board games and wakesurfing.
​
I grew up watching my mom help found this incredible organization and I am so excited and honored to be a part of this group of people who does so much to help our community.